Now - What's Happening Now at Too Cool T-shirt Quilts
Our "Now" page is where we keep you updated on the in and out of Too Cool T-shirt Quilts. We update this page twice a month so check back often.
Updated January 30, 2017
25 Years!
2017 marks my 25th year making T-shirt quilts. I made my first T-shirt quilt in 1992 for my sister Karen. It sucked. You can read more about that here. I learned and applied that knowlegde as I continued to develope my skill and business. Now 25 years later I made my sister another quilt. Can you see the 25 years of experience in the new quilt?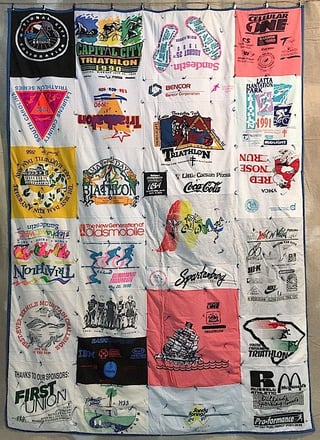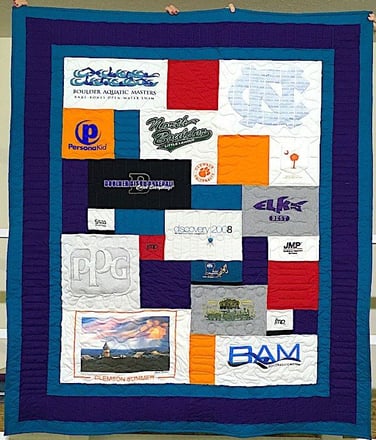 Graduation T-shirt Quilts
For T-shirt quilt maker, there are two major times of the year: Christmas and graduation. Graduation quilts will start trickling in through out January and February. Come March, we will get slammed. If you are looking for a quilt for yourself, January and February is the best times of the year. Our turn around time is fast and you will still have a little winter left to enjoy your quilt.
It's time to start planning your graduation T-shirt quilt now. May and June graduation open houses may seem far off now, but they will be here before you know it!
We have one less location to make quilts this year and I will be making more quilts this year. Although I don't anticipate issues with capacity, I would suggest that you send your T-shirts to me as soon as you have them ready. Waiting until the last minute may put you at jeopardy of missing your date.
Here are some articles to help you with your planning process:
Planning a High School Graduation T-shirt quilt – Timeline
Should You Make an Extra Long Twin Size Quilt for Your Graduate?
8 Fun Things to Use in a Graduation T-shirt Quilt