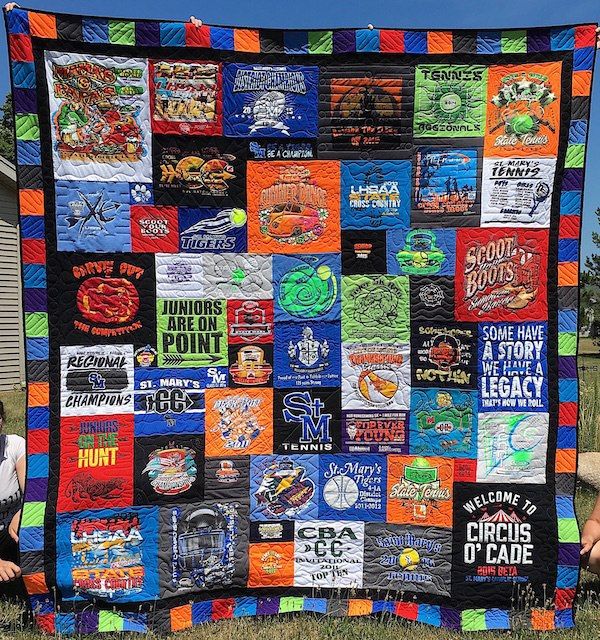 After all, they are your T-shirts.
You will probably like any T-shirt quilt that has been made with your T-shirts, simply because they are your T-shirts. Although why you like the quilt may have more to do with your love of your T-shirts rather than the actual quilt.
So, how do you know if you have a stunningly awesome T-shirt quilt?