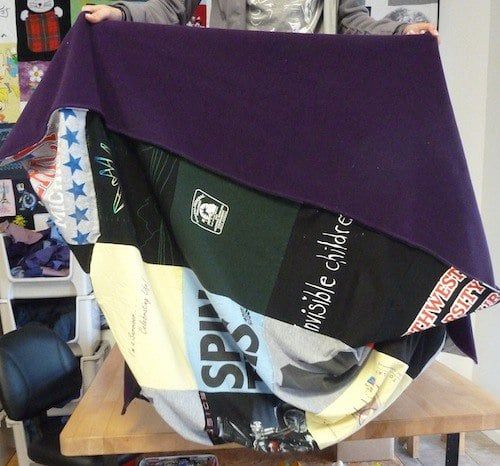 If you are planning a T-shirt quilt, here are 8 choices you will need to make about your quilt before you find a quilt maker.
1. Blanket vs. Quilt
Not all T-shirts quilts are actually quilts. Some are blankets. There is a huge difference! A blanket has two layers – the top and the backing and a quilt has three layers – the top, batting and backing. A blanket has nothing holding the front to the back (see photo to the right) where as a quilt has quilting holding the three layers together. Read more about the differences and why it's important to know which one is right for you.