What can I use in a T-shirt Quilt?
November 19th, 2022
By Andrea Funk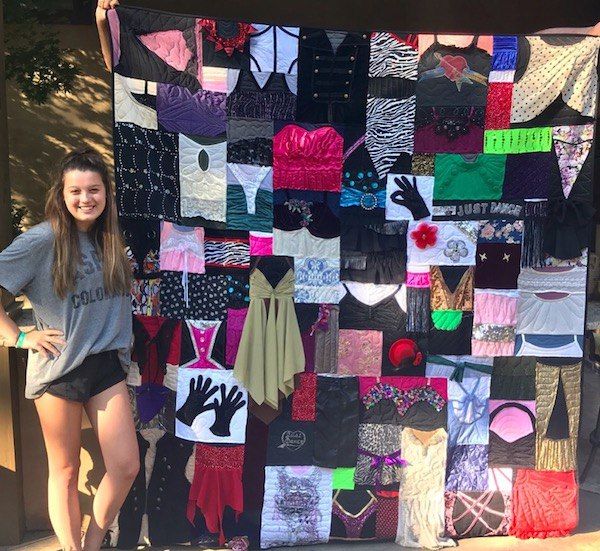 You can use just about any machine washable fabrics! Here's a list of what we have used. If you want to use something unique, we are up for the challenge! There are photos of fun things to consider using at the bottom of the page.
Sweatshirts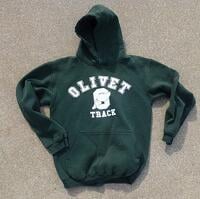 You can use sweatshirts. They can be mixed in with any other type of material that is machine washable. When the quilt is finished, it is difficult to know if a block was from a T-shirt or a sweatshirt.
Tech Fabric
Too Cool T-shirt Quilts can use tech fabric in your T-shirt quilt. But not all T-shirt quilt makers or companies can. Read more about tech fabric here.
Jersey Material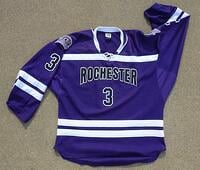 Jersey material is the fabric will all those little holes. Yes, it can be used in a Too Cool T-shirt Quilt. Here's more about jersey material.
Baseball Caps
Baseball caps are as prevalent as T-shirts! Did you know that we can use them in your quilt? Read more about how they can be used in your quilt.
---
Planning a T-shirt quilt?
Here are step-by-step directions for ordering your Too Cool T-shirt quilt.
---
Race Bib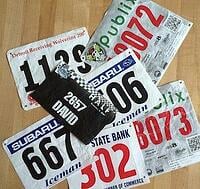 Runners and other athletes who wear a race bib number when they race can use those bibs in their T-shirt quilt. Read about how they can be used here.
Photographs
There are a few ways to use photos in a quilt. There are different ways to have your photos transferred. Here's the information you need.
Scouting Items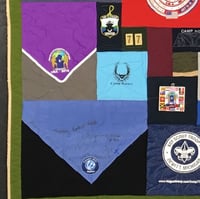 If you have or were a Boy Scout or a Girl Scout or any other type of Scout, you can use a lot of your scouting wear in your quilt. Click here for some examples.
Flags
Did you know that you can include a flag or a banner in your quilt? It can go on the front or the back! Read about using flags here.
Baby Clothes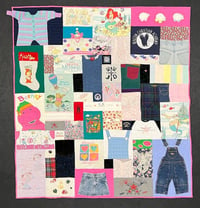 Most mom's will save out a few or all their children's baby clothes. They are just too important to give away. You can use baby clothes in a T-shirt quilt or have a quilt made just from baby clothes. Read more about baby clothes here.
Kid's Artwork
It's difficult to throw away your child's artwork. Did you know that you can add this artwork to your child's T-shirt quilt? Read more here using your child's artwork here.
Homemade T-shirts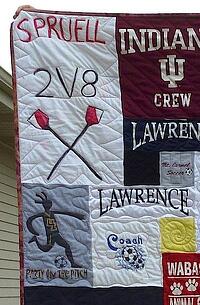 T-shirts are a way of life here in the US. As a result, many of us end up with a T-shirt that we made ourselves. You can include these in your quilt. But should you? Read more here about using homemade T-shirts in your quilt.
Patches
You can use patches in a T-shirt quilt. Here are some examples to consider.
Clothing
Almost any type of clothing or textiles can be used in a T-shirt quilt. Or you can make a quilt entirely out of clothing.
Socks
We can use socks in your quilt. Read about the different ways we can incorporate socks into a T-shirt quilt.
---
Want to learn more about T-shirt quilts? Visit our Learning Center.
We have over 200 articles about all aspects of T-shirt quilts.
---
Fun Items to Consider
There are so many things that can be used in a T-shirt quilt. Here are some that you might not have considered. Check out the photos below!
Andrea Funk is the inventor of T-shirt quilts made with multiple blocks sizes. The modern method of making T-shirt quilts. In 1992 she founded Too Cool T-shirt Quilts. Her life has been immersed in T-shirt quilts ever since.