2023 T-shirt of the Month Clubs
February 15th, 2021
By Andrea Funk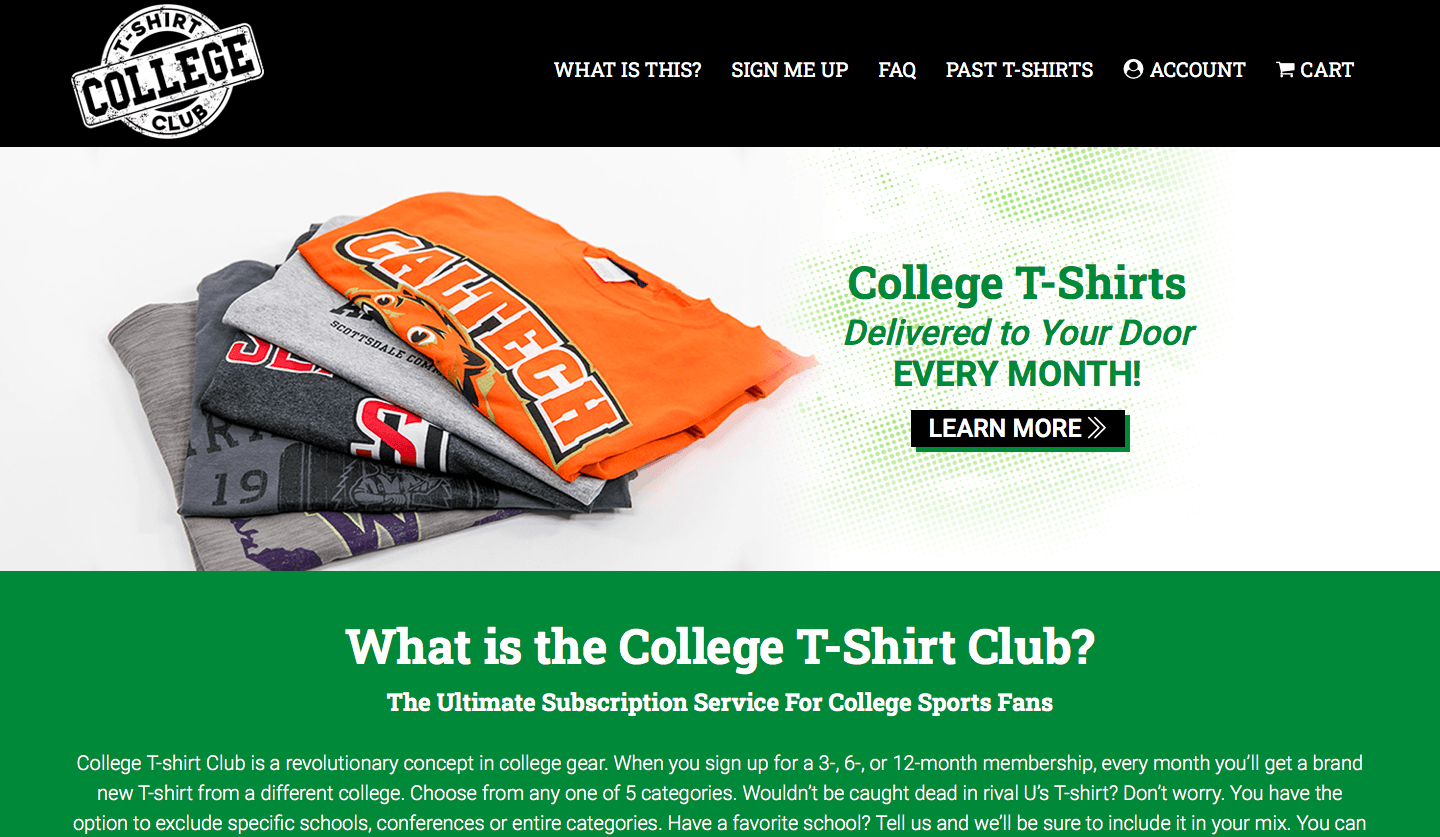 Top 8 T-shirt of the Month Clubs
Wohven
Club Grunt Style
College T-shirt Club
Dive Bar Shirt Club
Dude Perfect
Red Tuna Shirt Club
Firehouse Shirt Club
Monthly Tee Club
Here is a great gift idea for that T-shirt junkie in your life – a T-shirt of the Month Club! Each month the recipient receives a new T-shirt. Some clubs send a particular shirt to its members and other clubs let you choose your T-shirt. It may be a little safer to choose your own T-shirt, but more interesting to have one just sent to you.
There is probably a T-shirt of the month club that is perfect for you! Save those T-shirts from your shirt of the month club for a T-shirt quilt. Then, you can start collecting T-shirts all over again next year.
Below, in no particular order, is a brief review of just 9 clubs we found. There are still plenty more out there, but the variety here should give you a starting point to finding the perfect one for you!
Wohven has a monthly T-shirt subscription with many options for customizing. They have 8 different options for style and with or without graphic, and sizes in men, women and children. You can choose an option to start with and easily change it at any time!
What is Club Grunt Style? "It's only the most badass patriotic subscription service in the universe." Their T-shirts are patriotic themed with a bit of badass. There is 7-month commitment. They have both men's and women's plans. The plan includes a monthly giveaways and discounts at select out services.
The College T-shirt Club is a "revolutionary concept in college gear." You pick a category and they send you a college T-shirt every month! They also have the option to block out certain schools or even entire categories from your monthly T-shirt. Their subscription comes in either a month-to-month basis, or 3, 6, or 12 months!
The Dive Bar Shirt Club is devoted to the dive bar enthusiasts. Join this club and each month you will receive a new T-shirt from "The best dive bars that you have never heard of" in the US. Although you don't get to choose which T-shirt you get each month, you are guarantee a bar T-shirt.


If you are dude or know a dude, then Dude Perfect is a perfect fit. One, three or 12 month subscripts are available. They have a fun video on their site explaining the club. They also have sizes from youth XS to 2X. D u d e !

---
Planning a T-shirt quilt?
Here are step-by-step directions for ordering your Too Cool T-shirt Quilt.
---
Each month the Red Tuna Shirt Club will sends you T-shirts from one of the world's great fishing destination. The club finds great fishing destinations around the world and look for charter businesses with cool names and great reputations. They then design a T-shirt. Once a T-shirt is made and sent to its members, it is retired forever.

Firehouse Shirts is for firehouse and firefighter devotees. Each month an authentic firehouse T-shirt from an actual fire station is sent to members. T-shirts feature creative designs from historic firehouses across the country. This subscription would make a great gift for the firefighter in your life. Too Cool T-shirt Quilts has made many T-shirt quilts from firehouse T-shirts. See the quilt at the bottom of this blog.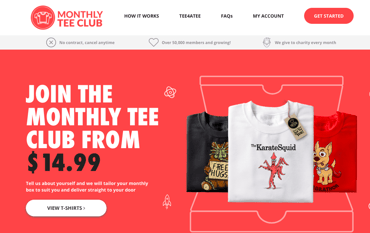 With Monthly Tee Club, you tell them a little bit about yourself and your interests and you will get one T-shirt per month that is tailored to you! Each month's T-shirt is a surprise until you open it. They have sizes small through 3XL, and options of slim or standard fit.
Did we miss anyone? Let us know. Info@toocooltshirtquilts.com
---
To learn more about T-shirt quilts, visit our Learning Center.
We have over 200 articles about all aspects of T-shirt quilts.
---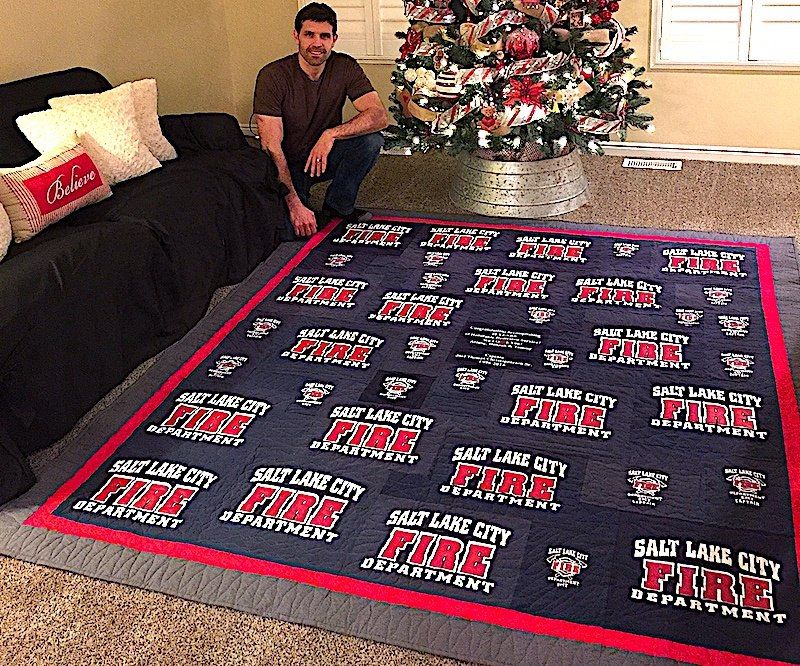 Andrea Funk is the inventor of T-shirt quilts made with multiple blocks sizes. The modern method of making T-shirt quilts. In 1992 she founded Too Cool T-shirt Quilts. Her life has been immersed in T-shirt quilts ever since.