What You Need to Know About Plaid Shirt Quilts
January 27th, 2020
By Andrea Funk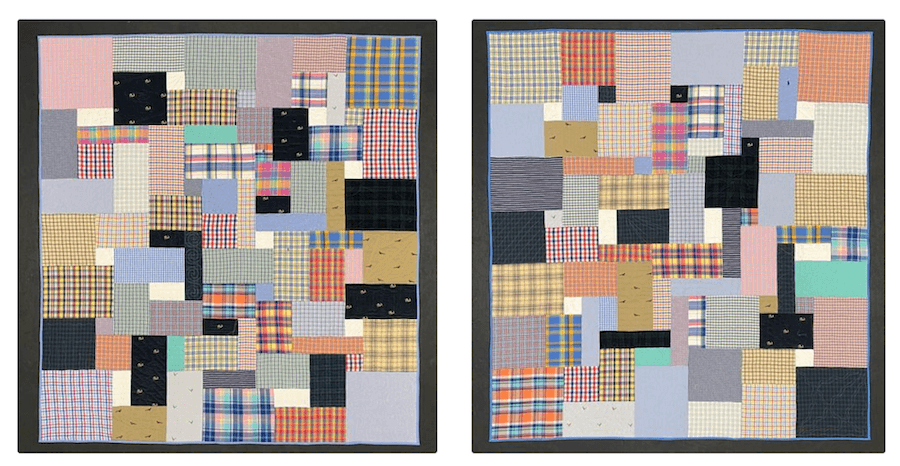 6 Uses for Old Plaid Shirts
Have them made into a quilt. By far the best use!
Throw them away.
Cut up for rags.
Sell them at a garage sale.
Give them to a resale charity shop.
Place the shirts in a Rubber Maid tote in the attic, garage or basement for someone else to find when you die.
Plaid Shirts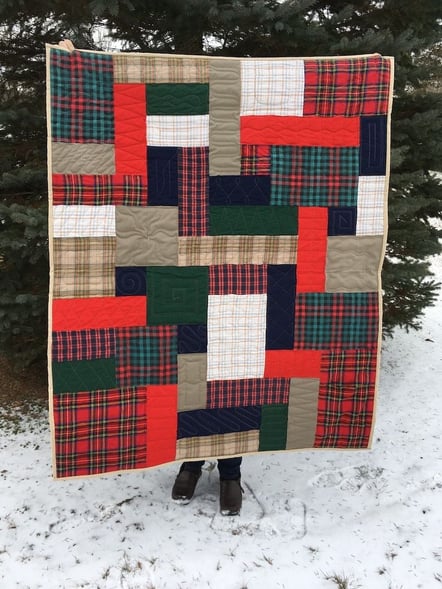 There are some of us out there that just love our plaid shirts. Whether they are flannel, heavy cotton or dress shirts, if they are plaid, they are what we wear. When the old shirts start to wear out, we get new ones. Yet we never get rid of the old ones. After a while, we are over run with plaid shirts. What now?
You can remove them from your closet, but can you let them go? What can you do with that stack of plaid shirts? Here are some of the predictable responses:
Throw them away
Cut up for rags
Sell them at a garage sale
Give them to a resale charity shop
Place the shirts in a Rubber Maid tote in the attic, garage or basement for someone else to find when you die.
Do you love your plaid so much that you can't stomach anything except to store them away? If so, you are a perfect candidate for a plaid shirt quilt.
A plaid shirt quilt is made entirely from plaid shirts or made with plaid shirts mixed with some type of solid material. If we make one of these quilts for you, it will be fully quilted with a unique pattern on each block. You can see the quilting designs on the back of the quilt.
Best of all, with a plaid quilt you can wear all your plaid shirts at one time.
Plaid Shirt Combinations
Plaid shirts mix wonderfully with other materials. Here are some different combinations to consider for your quilt:
All Plaid
Choose any number of plaid shirts and combine them into one quilt. Plaids are visually busy. To make this less apparent, choose shirts with different plaid densities and colors. So choose a range of plaid sizes from large to very small. The small plaids will read almost solid from a distance and provide your eye a resting place. Choosing a variety of colors will make a more dynamic feeling quilt.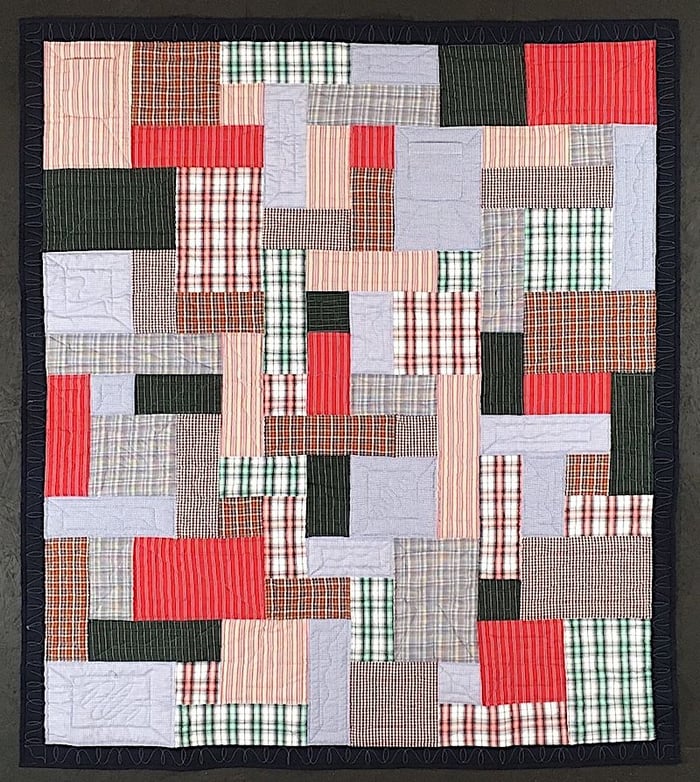 Flannel Plaid & Blue Jeans
For some, there is nothing better than a flannel plaid shirt paired with a favorite pair of blue jeans. It's some people's uniform of choice. You can translate that pairing into a quilt. Choose eight to ten shirts and a couple of pairs of worn and faded blue jeans. When a quilt is made, blocks of blue jeans are intermixed with the plaid shirts. This makes for a soft and comforting quilt.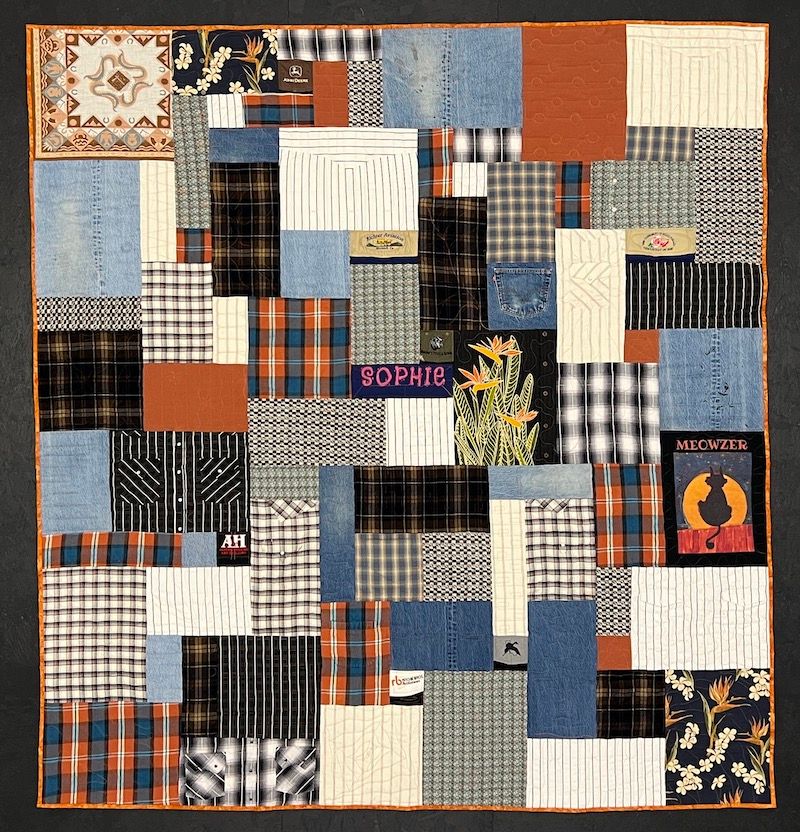 Plaid with Khaki Pant Material
We love to pair plaid shirts with khakis. So many plaid shirts incorporate the earth tones of a pair of khakis. Thus the combination of the two in a quilt make for a visually cohesive quilt.
I saw my husbands pants and plaid shirt hanging in our closet and almost took them to make a quilt for him. It was his favorite plaid shirt, he would have missed it and known where to come looking for it. I did tell him that when he was done wearing them, I would be taking them.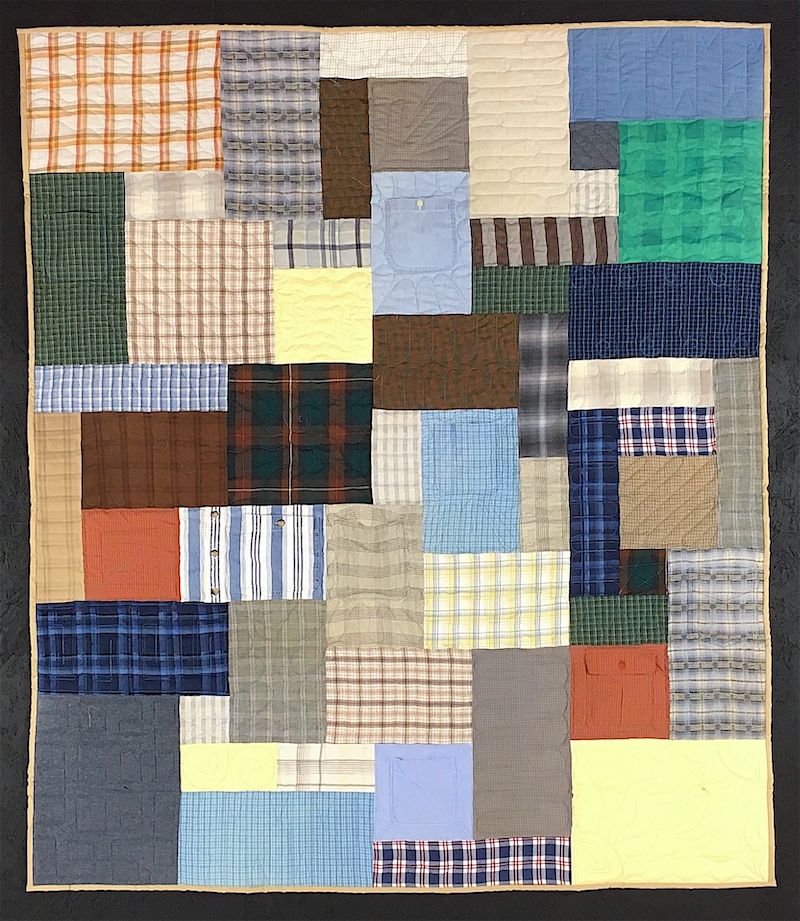 Plaid With T-shirt Material
Do you prefer to pair your plaid shirts with a solid colored T-shirt? If so, you can also do this in your quilt. Choose three to five solid colored T-shirts and eight to ten plaid shirts that match.
I love mixing in solid color shirts with the plaid. It gives your eyes a resting place with looking at the quilt.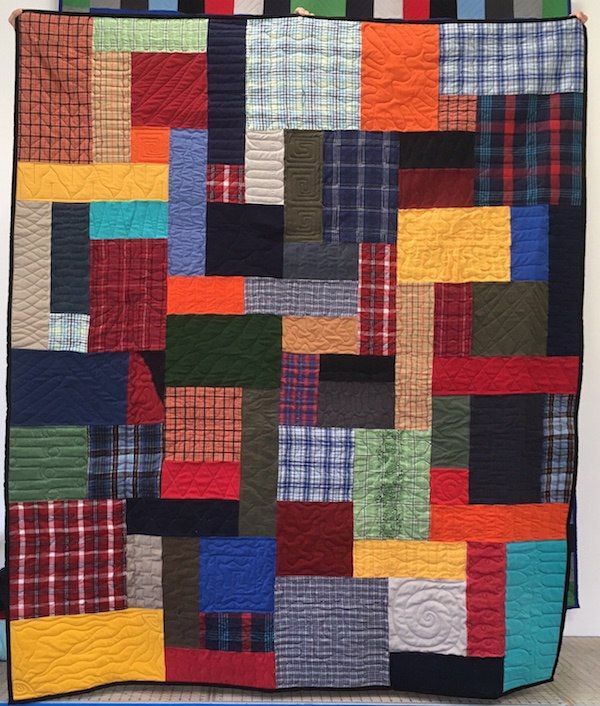 Plaid with T-shirts Graphics
A lot of us wear T-shirts year around. In the winter, we pair them with our plaid flannel shirts. So why not include some of your flannel in with your T-shirts? Or include some T-shirts in with your plaid shirts?
The quilt here was made with dress shirts, plaid shirts and a few T-shirts and a pair of jeans.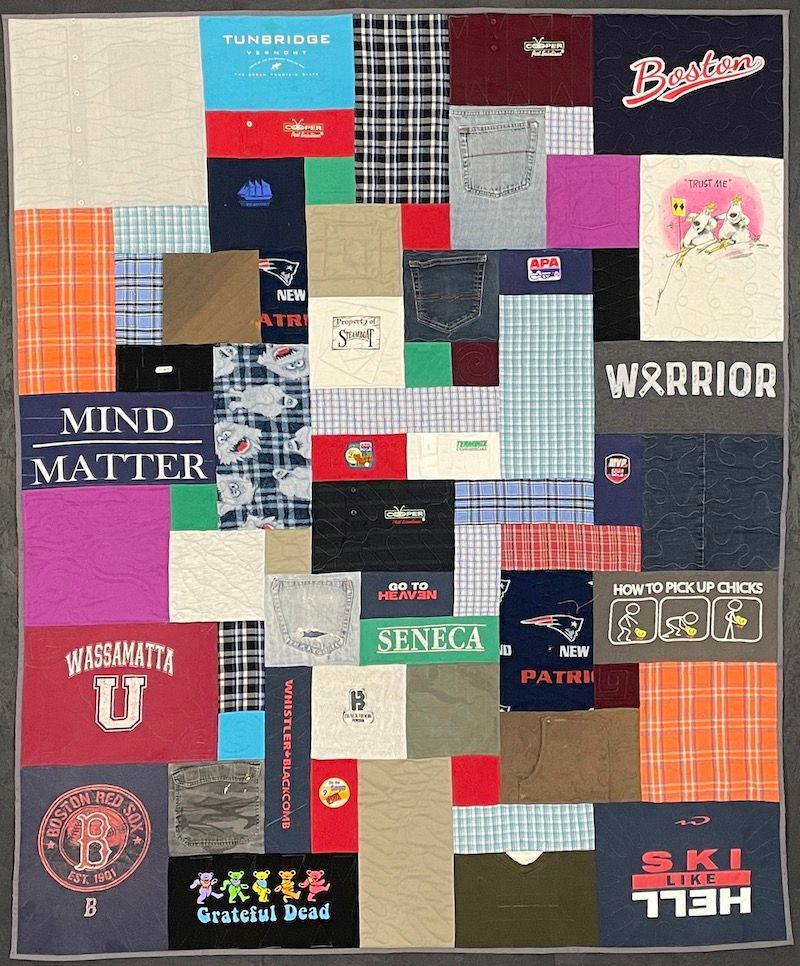 Plaid Dress Shirts
A plaid shirt does not necessarily have to be flannel, it can also be a cotton dress shirt. You could combine those plaid shirts with other solid dress shirts for a great looking quilt. Another option would be to combine the dress shirts with cotton khakis or dark colored pants.
When choosing to make a quilt with dress shirts and pants, it's important to make sure all the fabrics you choose are machine washable. If one item has to be dry-cleaned, then the entire quilt will also need to be dry-clean only.
If the dress pant that were worn with the plaid dress shirts are machine washable, they match in great with the shirts.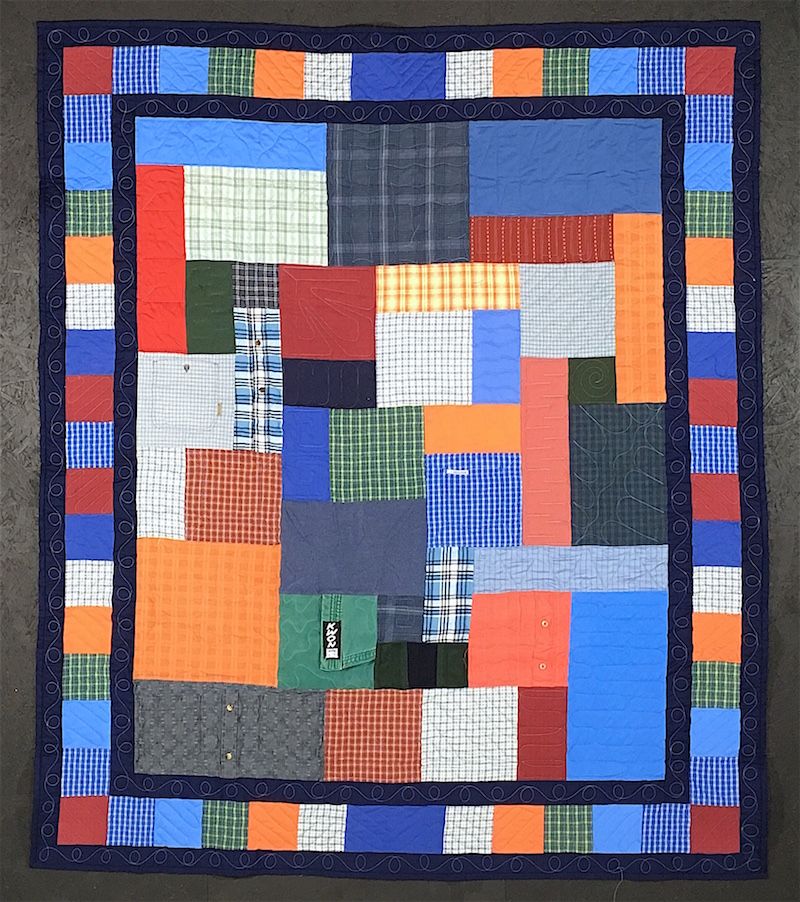 ---
Planning a T-shirt quilt?
Here are step-by-step directions for ordering your Too Cool T-shirt quilt.
---
Make Sure the Items Look Good Together
Before you have your quilt made, be sure all the shirts you have chosen look good together.
Gather all the clothing items you include in your quilt. Next, lay them on the floor or a bed. Then stand back and squint at them. Do they all work together? If there are one or two items that stand out like a sore thumb, remove those items and look at the grouping again. Play with your choices until you have a combination you love.
If a combination looks bad to you before you have a quilt made, it most likely will also look bad in the quilt. We can do our magic... but we can only work with what you give us.
Include Pockets?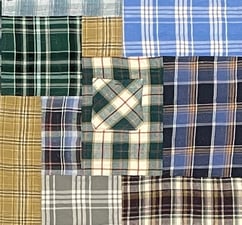 Flannel shirts, dress shirts and even blue jeans all have pockets that can be incorporated into the quilt. Pockets add a fun element to a quilt. We like to include in quilts. And we will include them unless you tell us not to include them. Don't be afraid to use pocket in your quilt. They are too much fun to leave out.
Here's an article we wrote about using pockets in T-shirt quilts.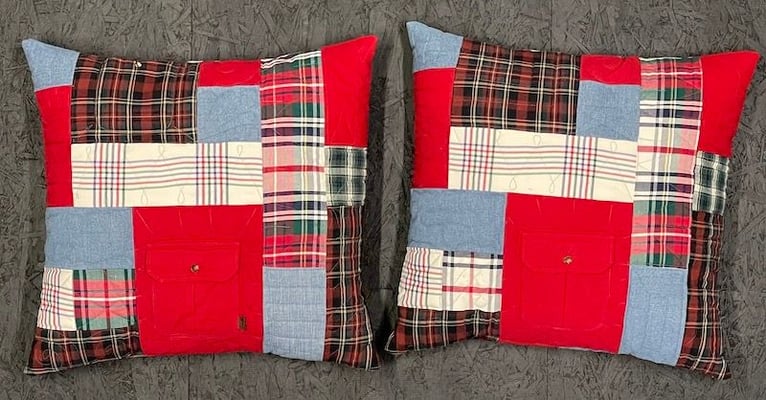 More Than One Quilt
Plaid shirts have so much usable fabric that you could easily have more than one quilt made from the same grouping of shirts. This might be helpful if you are making memorial quilts from a Rubber Maid tote you found in the attic, garage or basement after your loved one died. Don't let this be you! Have your quilt made before you die so you get to enjoy it
---
Planning a Memorial quilt?
Here are step-by-step directions for ordering your Too Cool T-shirt quilt.
---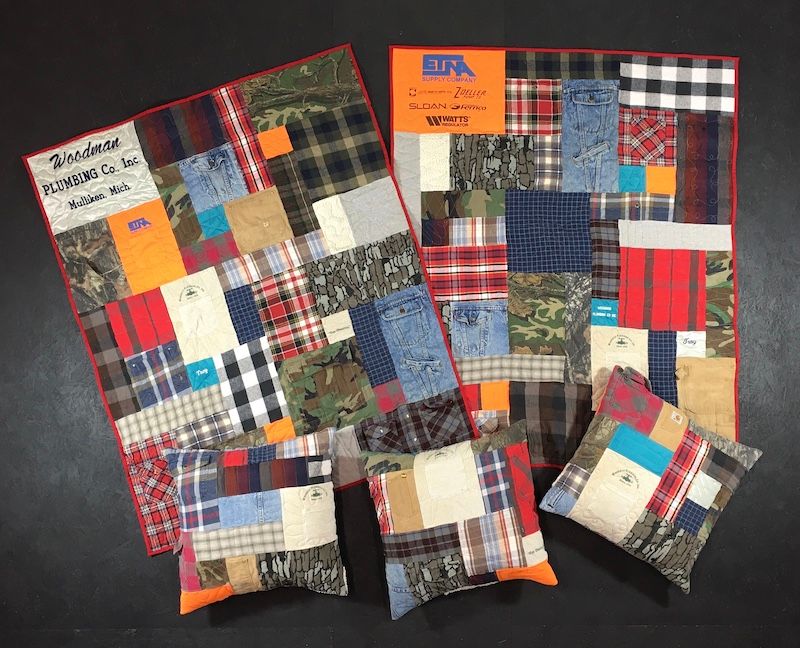 Conclusion
Plaid shirts make awesome quilts.
Let your imagination free in what you choose to pair with your plaid.
And don't wait until you die to have a plaid quilt made.
Other Examples
Here are some examples of other plaid quilts we have made. Which one do you like the best? Try to figure out what you like best about it. Then keep this in mind when you are gathering your shirts.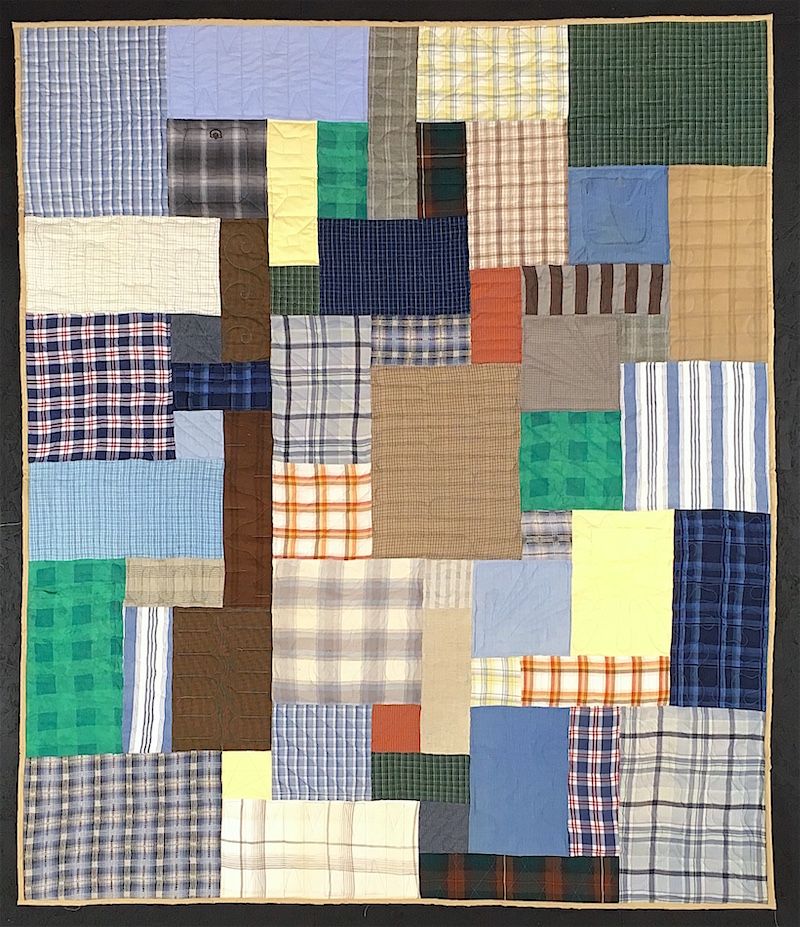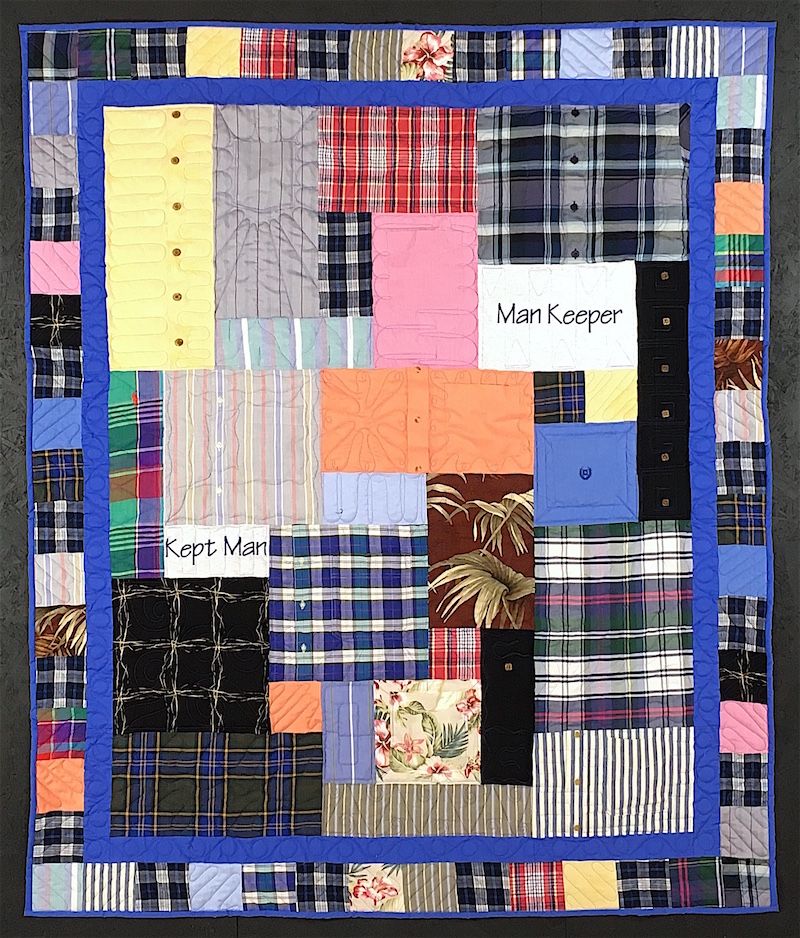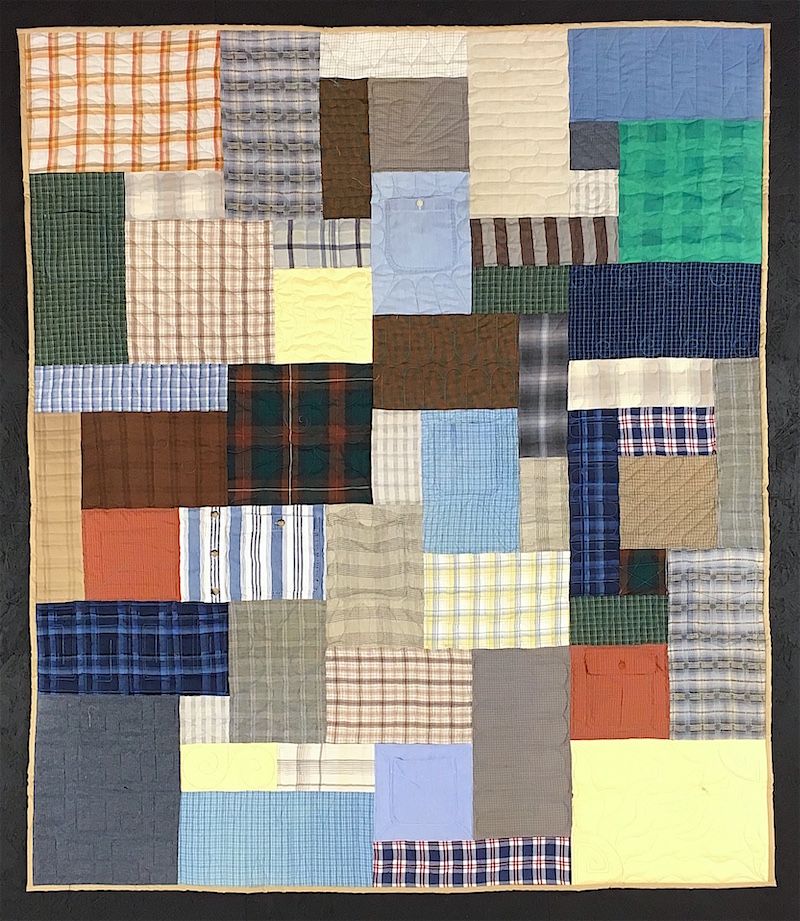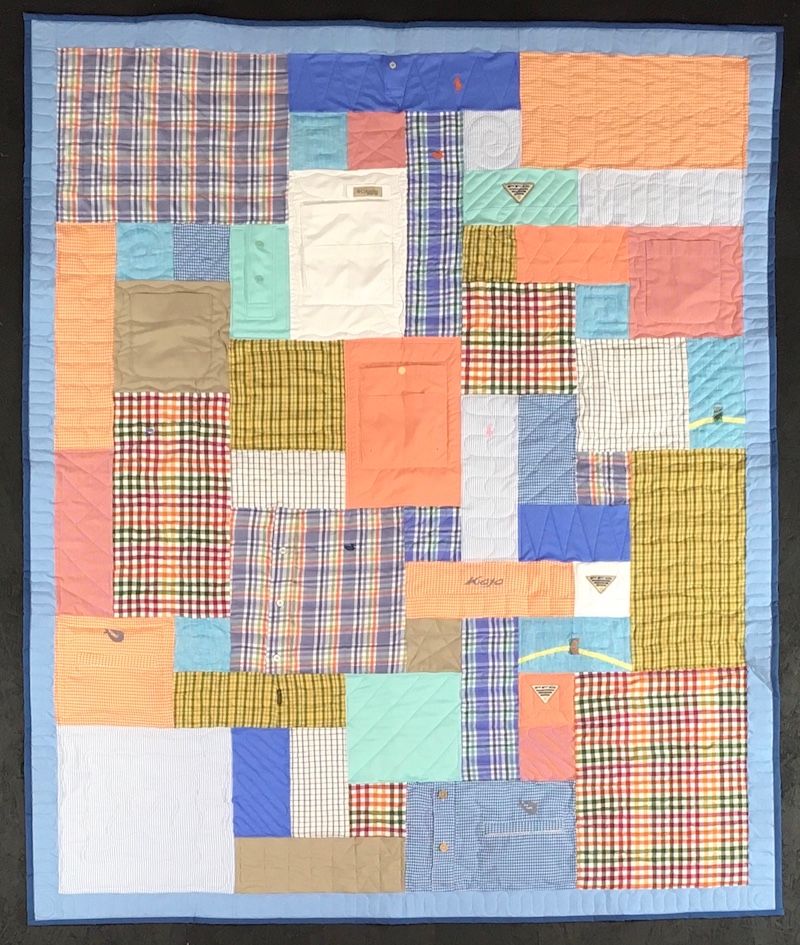 Andrea Funk is the inventor of T-shirt quilts made with multiple blocks sizes. The modern method of making T-shirt quilts. In 1992 she founded Too Cool T-shirt Quilts. Her life has been immersed in T-shirt quilts ever since.