10 Important T-shirt Quilt Terms You Need to Know
September 5th, 2022
By Andrea Funk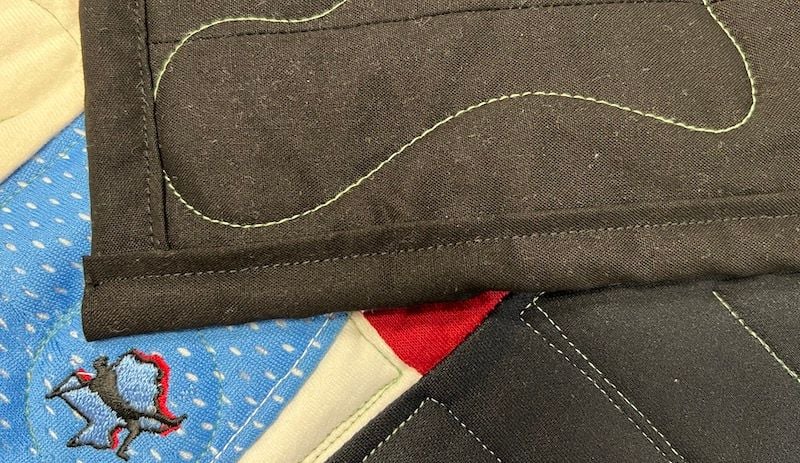 The 10 Most Important T-shirt Quilt Terms
Quilt Top
Backing Material
Binding
Batting
Quilting

Tying
T-shirt
Sashing
Iron-on Backing
Border
Are you in the process of learning about a T-shirt quilt made from your shirts? If so, here are some terms that will be used in your discussion about your quilt. Knowing these will let you understand and follow the conversation. If the term you want to know about is not listed below, here's a link to our glossary.
1. Quilt Top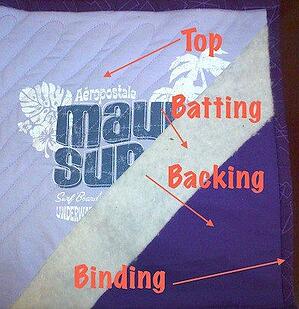 This is the face of a quilt. In a T-shirt quilt, this will be made from either your T-shirts or a mix of your T-shirts and cotton sashing material. The quilt top is the front side of a quilt. Read more here about styles of T-shirt quilts.
2. Backing Material
The backing material is the fabric that is used on the backside of your quilt. There are many types of backing material. As well as many different quality levels of materials. Here's an article about types of backing materials. This will provide you with a complete overview of backing materials.
3. Binding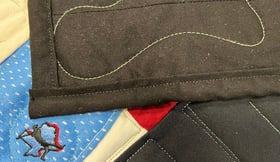 The binding is the thin strip of fabric that goes around the outside of your quilt. Typically, you will see about 1/2" of the binding on the front and back of a quilt. Read more about the three basic types of binding here. Note: there are good, bad and just ugly ways to finish a quilt. Make sure you like the method your quilter uses.
---
To learn more about having a quilt made from your T-shirts, download our free T-shirt Quilt Buyer's Guide.
It's a great place to learn about the different styles and quality of T-shirt quilts.

---
4. Batting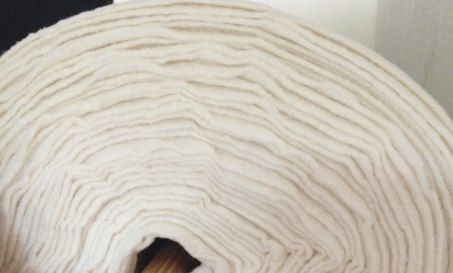 The batting is the stuff that goes into the middle of your quilt. It goes between the backing material and quilt top. If you are not familiar with quilting, you might know this as the "stuffing."
When talking to a quilter, you will get "extra points" for calling it batting. There are many types of batting used in T-shirt quilts. Read more about batting here.
Note: if there is no batting used in your T-shirt quilt, then it's not a quilt. It will be a blanket. A quilt and a blanket both can keep you warm. But they are not the same thing. If you don't do anything else, read about the difference between a quilt and a blanket here.
5. Quilting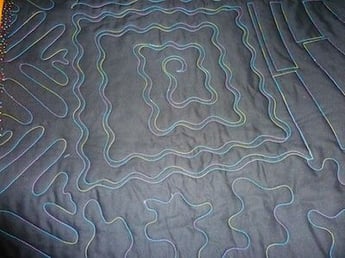 Quilting is the stitching that holds together the three layers of a quilt – the top, the batting and the backing.
This is something to consider carefully when you have a quilt made. Some T-shirt quilt makers do a minimal amount quilting and some do a great job quilting. The more quilting done on a quilt the better! Here is more about quilting on T-shirt quilts.
6. Tying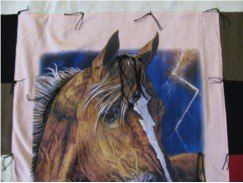 Another method for holding the three layers of a quilt together is tying. A quilter uses yarn or embroidery floss to take a single stitch through the 3 layers of the quilt. This is then tied on the front of the quilt. This is a fast and inexpensive way to "quilt" a quilt. The longevity of a tied quilt is shorter than a quilted one.
7. T-shirt
A T-shirt quilt is made from T-shirts – yes. A T-shirt quilts can include other machine washable fabric. For example, you can use sweatshirt, penny's, jerseys, jackets and shorts in a T-shirt quilt. So, T-shirt referrers to the T-shirts and anything else you want to put in your quilt. Here are some of the things we have used in our T-shirt quilts.
8. Sashing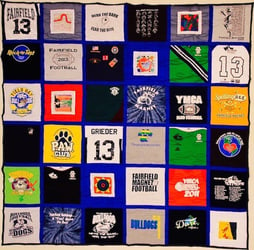 In a traditional style T-shirt quilt, the blocks are separated by strips of cotton fabric called sashing. Typically, this is used in a quilt where all the blocks are cut the same size. Read more about traditional style T-shirt quilts here.
Note: at Too Cool T-shirt Quilts, we only make puzzle or variable style T-shirt quilts. We call them the Too Cool style.
9. Iron-on Backing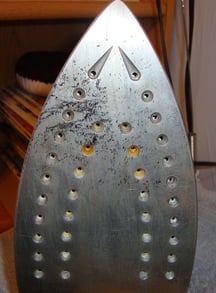 Iron on backing is a stiffing material some quilters iron on to the back of T-shirts. It makes them stiff. This allows them to easily sew the stretchy T-shirt material to cotton sashing.
The only reason that iron-on backing is needed is to make the quilter's job easier. But it will make your quilt stiffer. Read more about iron-on backing or stabilizer here.
We suggest you stay away from quilt makers using iron-on backing. We never use iron-on backing here.
10. Borders
A border runs around the outside of a quilt. The border is part of the quilt top. It does not lap around onto the back of the quilt. It is not the binding. A border can be as simple as a 2" solid color frame. It can be much more complex. A border is a style choice, but not a necessity. Click here to read about adding a border to a quilt.How to Decide if You Want a Border on Your T-shirt Quilt
When you talk to your quilt maker and run into other T-shirt quilt terms, ask your quilt maker what they talking about! I can't imagine a quilt maker not willing to tell you. We have a complete glossary of quilting terms for you here.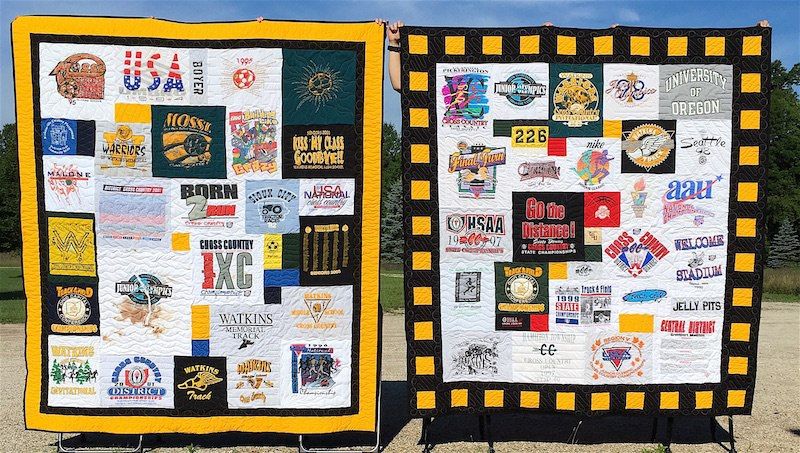 ---
To learn more about having a quilt made from your T-shirts, download our free T-shirt Quilt Buyer's Guide.
It's a great place to learn about the different styles and quality of T-shirt quilts.

---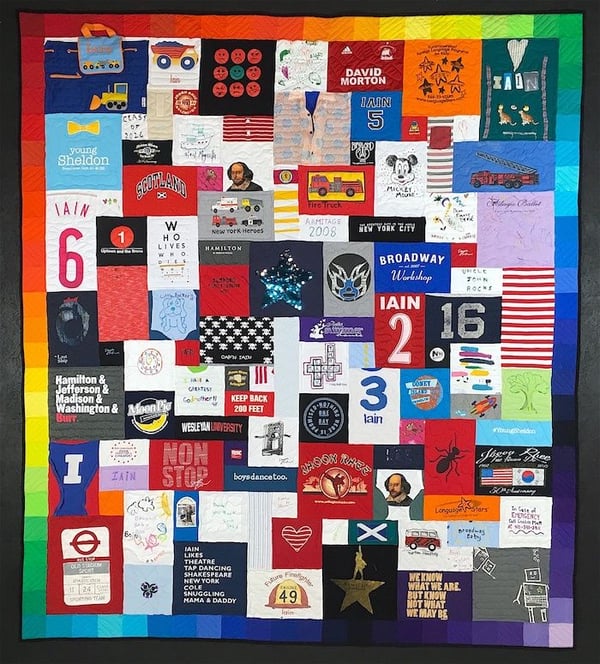 Andrea Funk is the inventor of T-shirt quilts made with multiple blocks sizes. The modern method of making T-shirt quilts. In 1992 she founded Too Cool T-shirt Quilts. Her life has been immersed in T-shirt quilts ever since.