High School and College T-shirt Quilts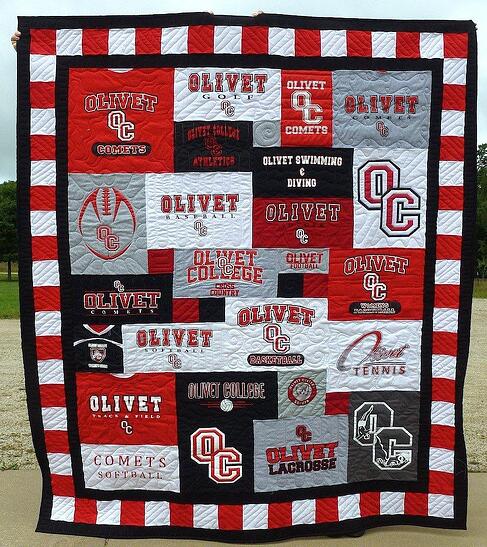 This is a Slideshare presentation of photographs of T-shirt quilts made entirely from a particular high school or college T-shirts. 100% school spirit. Like the quilt on the right, these are photographs celebrating school spirit.
These T-shirt quilts can be used for:
Hanging in recreation rooms or man caves
Taking to the Game
Raffles and fundraising
Tailgating
A TV blanket
Bedding for a school spirit room
We hope you enjoy viewing these quilts and think about having one made to show your school spirit.