Speciality Borders
We can help design a special border for your quilt. Please call for pricing.
Here's an article with many unique styles of borders.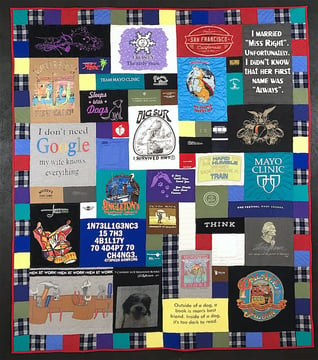 Do you need a border?
Here's an article comparing the same quilt with and without a border. There are 12 examples like this. If you are thinking about a border but just aren't sure - it's a great place to begin.
How to Decided if You Want a Border on Your T-shirt Quilt