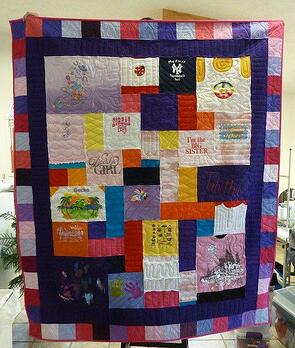 In January 2013 Too Cool T-shirt Quilts introduced the possibility of adding a border to our T-shirt quilts. We have been periodically adding borders to our quilts over the past 15 years when a customer wanted a larger quilt but did not have enough T-shirts, but we had not advertised this option.
In 2012 we had a special project where we made a T-shirt quilt for each child in K-2 grade classroom at a small private elementary school. To be fair to all the children, we made all the quilts the same size, but many of the children did not have enough T-shirts to make their quilt that large. So we started experimenting with various types of borders so we could make each quilt the same size. The borders were a hit with the children, their parents and us.
Throughout the rest of 2012, we experimented with borders on customer quilts when they needed their quilt to be larger. We figured out what worked, what didn't work and how to make them well.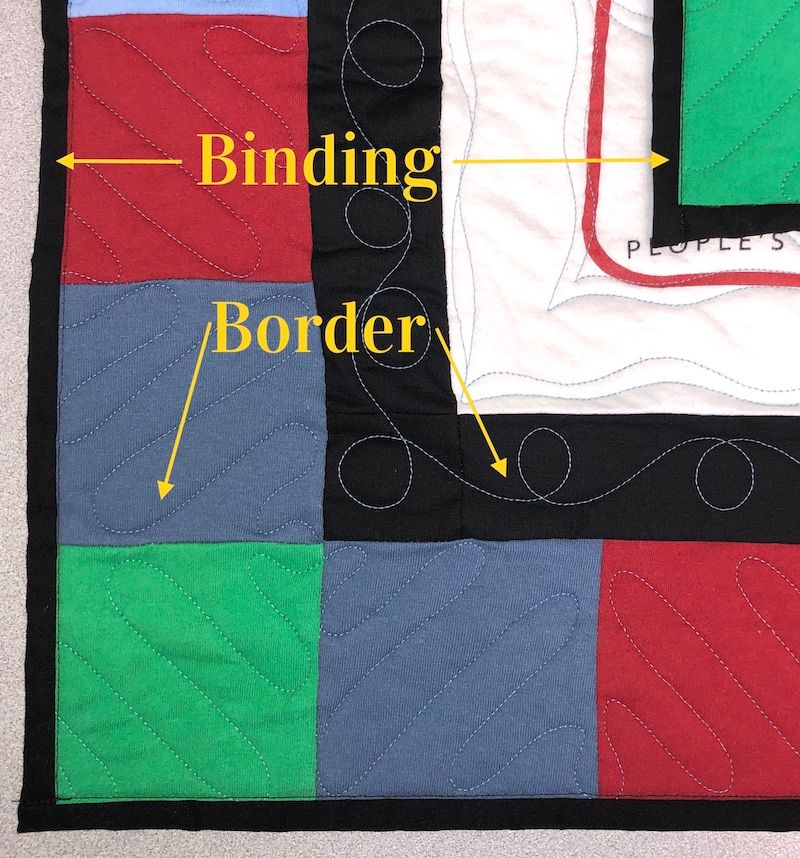 So the most frequently asked question we now get is, what is the difference between a border and the binding. Here are some specifics about each:
Border
A border is an optional feature
A border is on the face of a quilt and you cannot see the border from the back of the quilt
A border can be various widths – from 2" to 12"
A border can be pieced or solid
A border is generally made from T-shirt material
A border frames the quilt
Binding
All quilts have a binding
The binding can been seen from the face, side and back of a quilt
All bindings are the same size – you see about 1/2" on the front and back
Bindings are generally made from 100% cotton material
A binding is a mechanical part of the quilt. It holds the top, middle and backing together
Should You Add a Border to Your Quilt?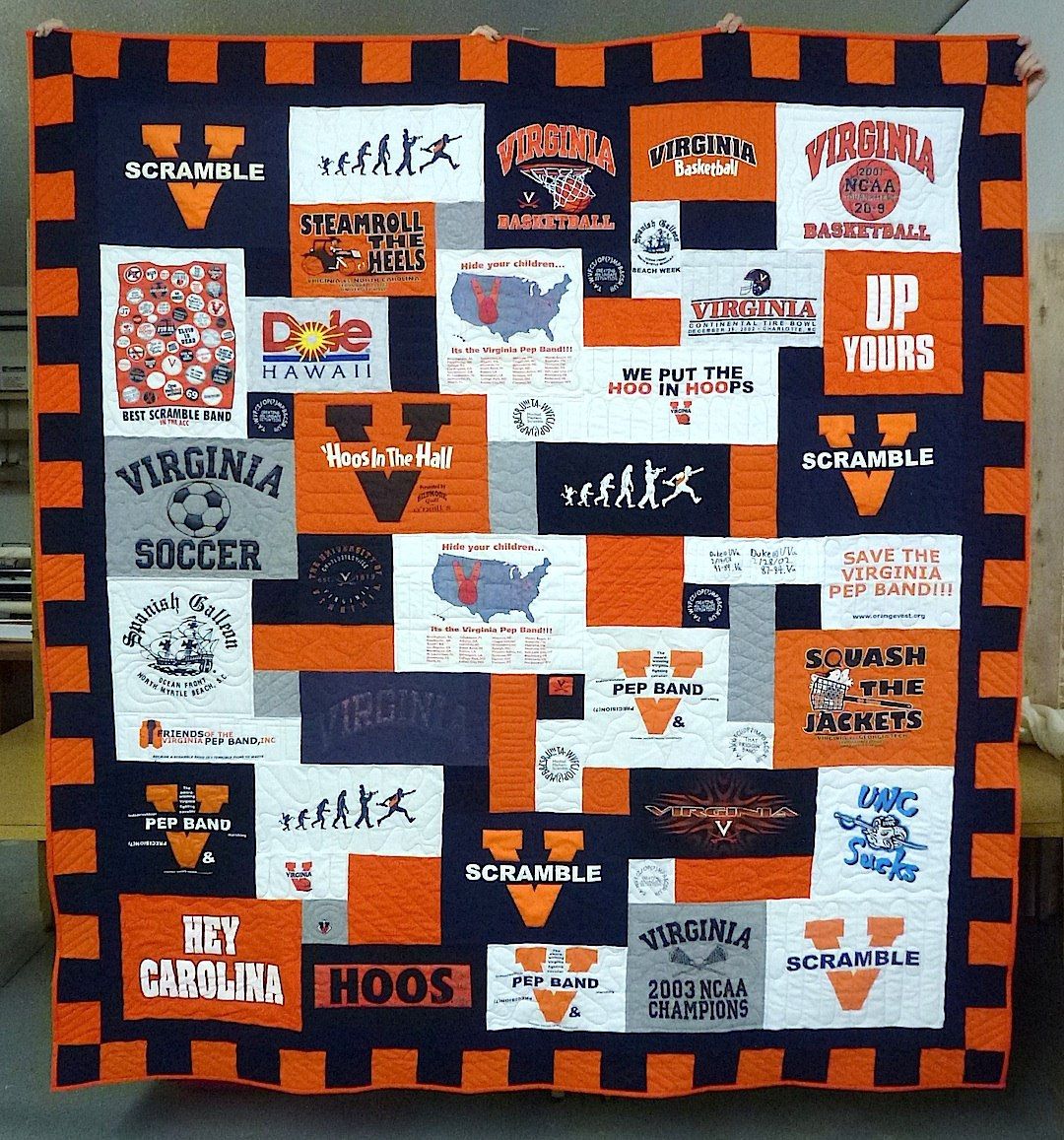 Yes:
If you need the quilt larger than the number of T-shirts you have
If you would like a border to set off your quilt
If you like the look of a border
If cost is not an issue – adding a border raises the cost of a quilt
No:
If the quilt is the size you would like
If cost is an issue
If you don't like the look of a border
A T-shirt quilt looks great with or without a border. Adding a border is your choice. On the other hand, a binding is not optional because it is an integral part of any quilt.
To learn more about having a quilt made from your T-shirts, download our free T-shirt Quilt Buyer's Guide. It's a great place to learn about the different styles and quality of T-shirt quilt.