How to Make a Stained-Glass T-shirt Quilt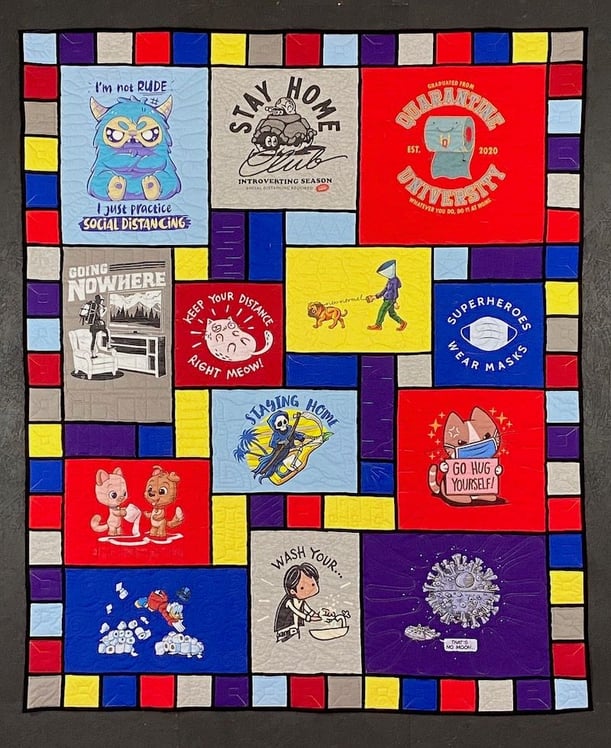 I have been asked over and over about directions for the stained-glass T-shirt quilts. Here they are.
This video will show you how to make a Too Cool style stained-glass T-shirt quilt. There are some prerequisites that will make this project easier and that are required.
The directions assume you know how to make and have made a Too Cool style T-shirt quilt. If you have not made a Too Cool style T-shirt quilt, you will not have all the information you need to successfully make this style of T-shirt quilt.


You have the book How to Make a Too Cool T-shirt Quilt - we will refer to this book. If you don't have the book, here's the link to it.


You can sew very accurately. I have to slow down so much when I am making these quilts. Your seam allowances cannot wander. You may need to practice.
The video can be viewed on a computer. It may or may not work on your smaller devices. The videos are not downloadable nor are they on disk. They are watchable on a computer.
Total play time: 1:42:14
29 - How to Make a Stained-Glass Video Series $85.00
Why so expensive?????
This is a very unique quilt style. There are not a lot of makers interested in or skilled enough to make them. You will be able to charge over double your quilt price if you are making them for customers.
If you want to know how to make a stained-glass T-shirt quilt without having to reinvent the wheel, so to say, this is the easiest way. Below are a few examples of quilts we have made.