Concert T-shirt Quilt Guide
T-shirt quilts made from concert T-shirts are incredible. To help answer questions you may have about your concert T-shirt quilt, we have gathered the answers to the most frequently asked questions our customers have asked about Concert T-shirt quilts.
This guide will help you:
Figure out how many T-shirts you need to make a concert T-shirt quilt.
Determine which T-shirts to put in your concert T-shirt quilt.
Choose the color for the backing and the binding of your quilt.
Understand why a T-shirt quilt made by Too Cool T-shirt Quilts are so cool.
Hopefully, this guide will answer your questions.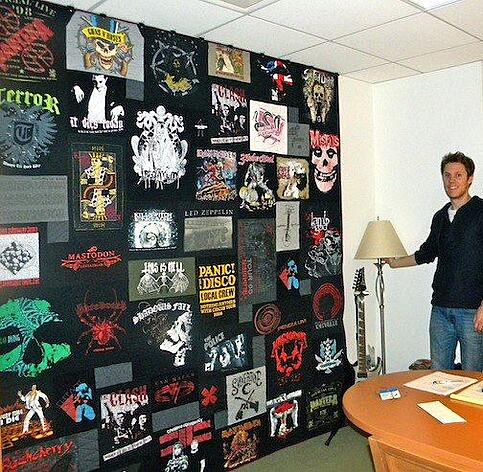 Download a Free Concert
T-shirt Quilt Guide