Guide to Baby Clothes Quilts
and Baby T-shirt Quilt
Having a quilt made from your baby's clothing is a wonderful way to continue to enjoy the clothing once it's been out grown. To help answer questions you may have about baby clothes quilts, we have gathered answers to the most important questions our customers have asked about having a baby clothes quilt made.
This guide will help you:
Select the best type of baby quilt to have made.
Choose which items to put in your baby clothes quilt.
Figure out how many clothing items it will take to make a baby clothes quilt.
Decide upon the colors for the backing and the binding of the quilt.
Hopefully, this guide will answer your questions.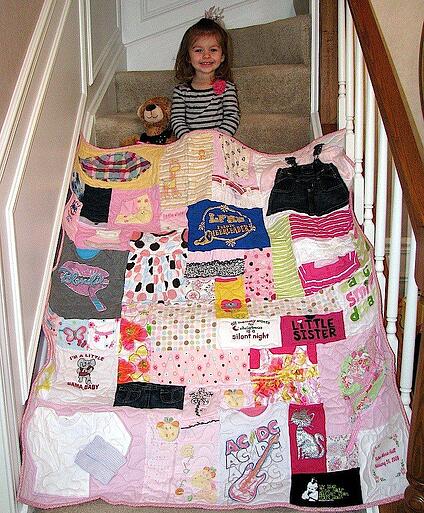 Download a Free Baby Clothes and Baby T-shirt Quilt Guide