Sorority T-shirt Quilt Guide
A T-shirt quilt made from your sorority T-shirts will be superb. To help answer your questions, we have gathered the answers to the most frequently asked questions our customers have asked about sorority T-shirt quilts and built this guide.

This guide will help you:
Choose which T-shirts to put in your sorority T-shirt quilt.
Decide how to use T-shirts that just have your sorority letters on them.
Choose the color for the backing and binding of your quilt.
Determine if other sorority related items could be used in your quilt.
Hopefully, this guide will answer your questions about having a sorority T-shirt quilt made.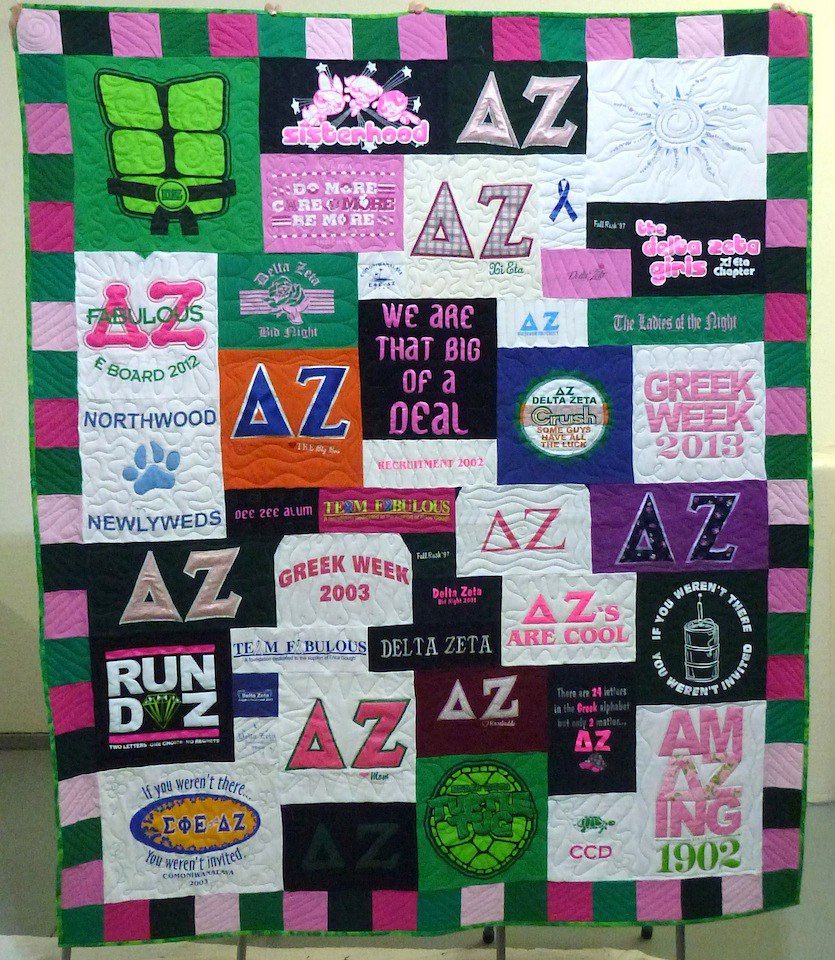 Download a Free Sorority
T-shirt Quilt Guide