Too Cool's Coronavirus Plan July 2020
Still Making T-shirt Quilts
Venturing out a little!
Wearing our mask whenever we are around other people.
We've made a quick video to keep you up to date on what we're doing and what's happening at each of our locations. We are still making quilts. We do ask you to call before putting your box in the mail.



Where Milie and Andrea Sitting Today?
Today Milie and Andrea are sitting at a table in the quilt top sewing area at the Charlotte MI location. You can see all the plastic dividers we has set up for our employees.
Christmas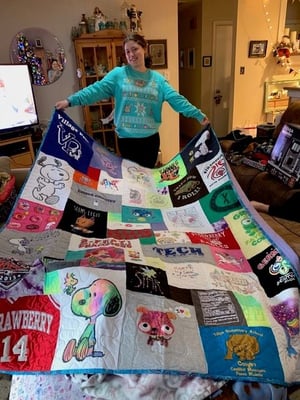 We have set our Christmas guarantee delivery date as September 1, 2020. This is less than two months away. Our turn around time is already at 10 weeks right now and we just have no idea of where things will be this fall. No idea. Please don't count on last minute Christmas quilts. If you know you are planning a quilt for someone for Christmas, please start planning and communicating with us now. Please send us your T-shirts to us this summer. Please don't wait.
Our Various Locations
Too Cool Austin - Michelle in Austin is still making quilts. The fabric shop she also runs is only open 4 hours a day. But things are dicy in Austin Texas right now. So please call her before sending your T-shirts. Her number is (512) 496-8613

Too Cool Ballwin - Chris is in her basement and still accepting quilts. However, she is busy so please give her a call at (314) 595-7737 before sending anything to the Ballwin location.

Too Cool Peachtree - Marla has a lot of family staying with her during these trying times but she's still working on quilts. If she is your quilt maker please touch base to make sure she can get your quilt done by your deadline. Marla can be reached at (404) 509-2608. Note: If you send your box to Marla without touching base with her, and if she is unable to make your quilt due to time constraints, you will be responsible for shipping your box to one of our other locations.

Too Cool Charlotte - Our employees have returned - kind of. Many of them are working very limited hours and others are still out. Andrea and Milie are delighted with the help, but are still busy. If they go back into lockdown, all bets are off. We do ask you give them a call at (517) 541-8225 before sending any boxes.
Recent Articles
Awesome Quilts
And despite everything, we made a lot of awesome quilts in June.
Crown Royal Bag Quilts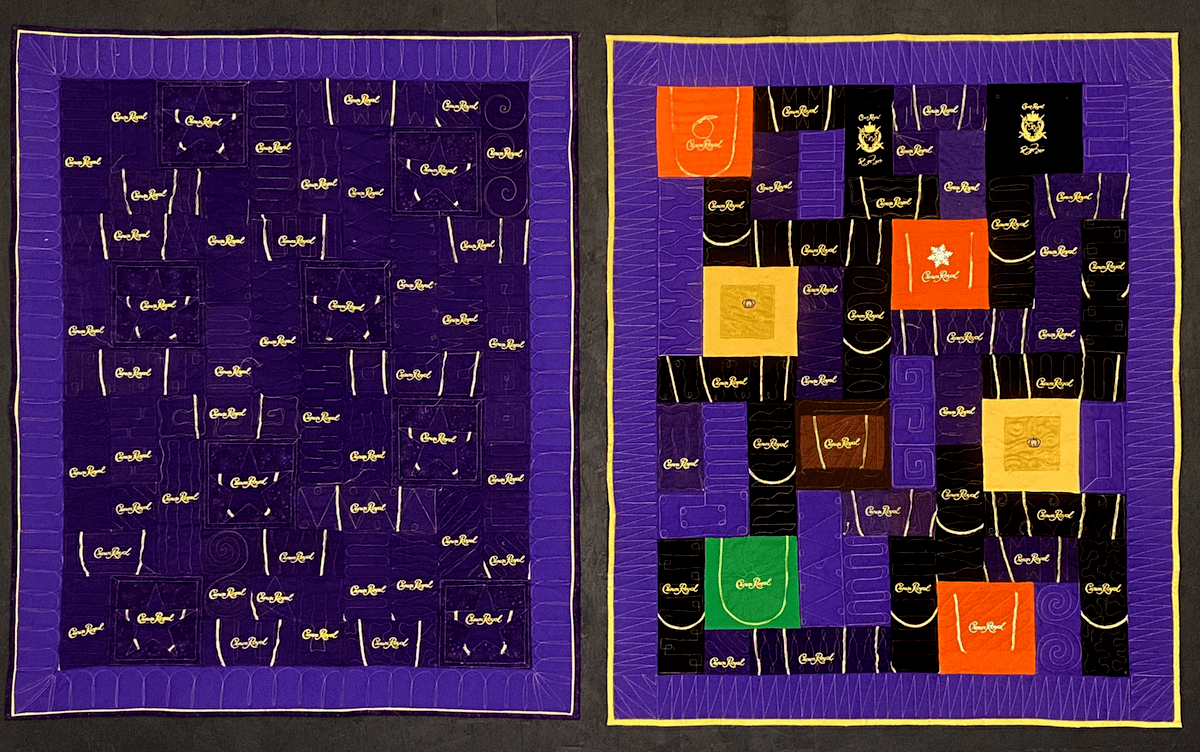 Stained Glass with Triple Border


Graduation T-shirt Quilt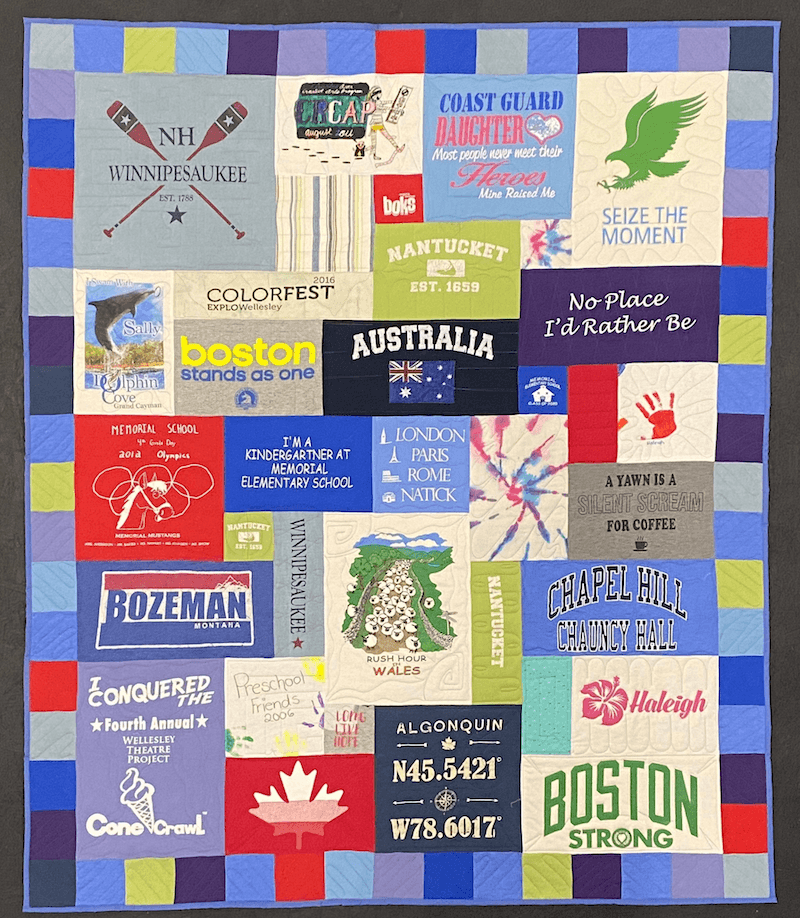 Triple Border with Fillers


Tulane "One T-shirt" Pillow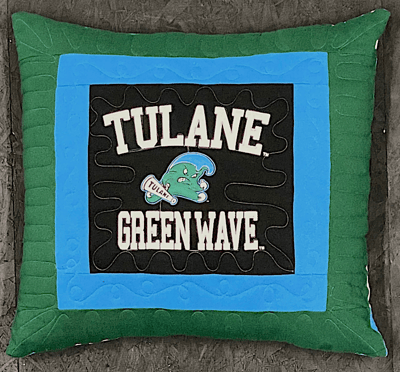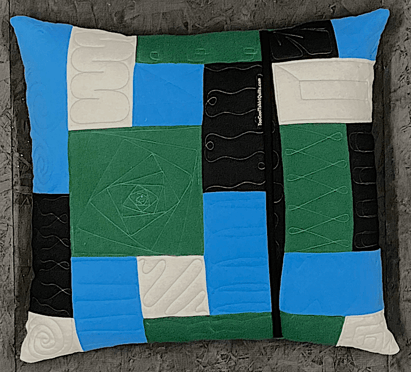 Muted Color with 4" Pieced Border