Here is a great gift idea for that T-shirt junkie in your life – a T-shirt of the Month Club! Each month the recipient received a new T-shirt. Some clubs send a particular shirt to its members and other clubs let you choose your T-shirt. It may be a little safer to choose your own T-shirt, but more interesting just to have one sent to you.
There is probably a T-shirt of the month club for you! Save those T-shirts from your shirt of the month club for a T-shirt quilt. Then you can start collecting T-shirts all over again.
Below, in no particular order, is a brief review of some of the clubs.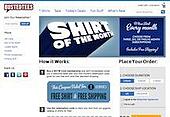 Busted Tees This site offers club members a new T-shirt each month. You can choose three, six, nine and 12 month subscription. Each month that you sign up, they send you a code and you can choose from any T-shirt on their site. Their selection is similar to other T-shirt website. Which means that it aims at young men. But there are T-shirts there that I would wear.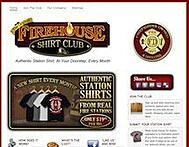 Dive Bar Shirt Club The Dive Bar Shirt Club is devoted to the dive bar enthusiasts. Join this club and each month you will receive a new T-shirt from "The best dive bars that you have never heard of" in the US. Although you don't get to choose which T-shirt you get each month, you are guarantee a bar T-shirt. These T-shirts could start some great conversations.
Red Tuna Shirt Club Each month the Red Tuna Shirt Club will sends you T-shirts from one of the world's great fishing destination. The club finds great fishing destinations around the world and look for charter businesses with cool names and great reputations. They then design a T-shirt. Once a T-shirt is made and sent to it's members, it is retired forever. This means that if you see anyone else wearing your T-shirt, you will know that the two of you are in the same club.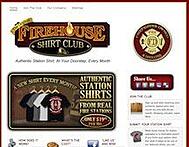 Fire House Shirt Club Firehouse Shirts is for firehouse and firefighter devotees. Each month an authentic firehouse T-shirt from an actual fire station are sent to members. T-shirts feature creative designs from historic firehouses across the country. This subscription would make a great gift for the firefighter in your life. Too Cool T-shirt Quilts have made many T-shirt quilts from fire station T-shirts. See the quilt at the bottom of this blog.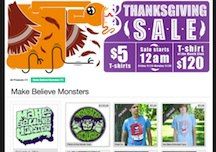 Make Believe Monsters Make Believe Monsters is a T-shirt of the month designed for kids. Each month club members are sent a new T-shirt with a fun, make believe, monster on it. The T-shirts are designed for kids and thus are kid appropriate. But fun for adults too! This also seemed to be the most reasonably priced club. What an awesome gift for the kid in your life – even if that is you!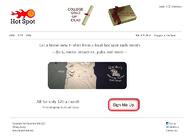 Hot Spot Monthly hand picks T-Shirts from the coolest hot spots from around the country, such as pubs, lounges, microbrewers, recording studios, etc. and sends them directly to your door. Hot Spot Monthly costs $20 per month with free shipping to US addresses. After joining, your first shirt ships immediately. Each month thereafter, you will receive a brand new, high quality T. Shipping generally occurs on the 15th of every month and is shipped via USPS, so expect your shirt 5-7 mailing days later.
Hot Spot Monthly makes a great gift and offers 3/6/12 month prepaid packages in addition to our renewing monthly subscription.
Other clubs…
To learn more about having a quilt made from your T-shirts, download our free T-shirt Quilt Buyer's Guide. It's a great place to learn about the different styles and quality of T-shirt quilt.