Athletic T-shirt Quilt Guide
T-shirt quilts made from athletic T-shirts and clothing, are wonderful. To help answer questions you may have about having a quilt made, we have gathered answers to the most frequently asked questions our customers have asked about athletic T-shirt quilts.
This guide will help you:
Know what items and fabrics can be included in an athletic T-shirt quilt.
Choose which clothing items to put in your athletic T-shirt quilt.
Figure out how to collect T-shirts from your athlete to make an athletic quilt.
Determine how to get additional T-shirts to make an athletic quilt the size you would like.
Understand what special items can be used from your specific sport.
Hopefully, this guide will answer your questions.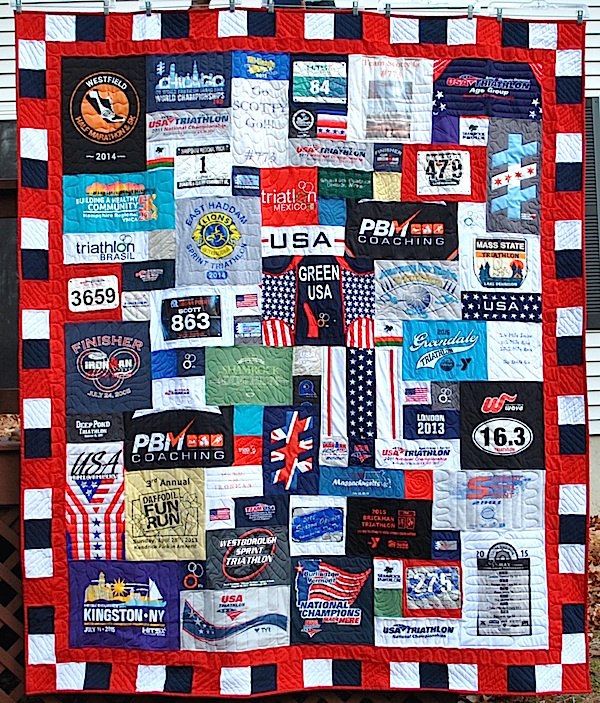 Download the Athletic
T-shirt Quilt Guide